Home
Welcome! I'm SO glad you came by!!
There are a great many Blogs and websites out there, usually with a single theme, where it's a business Blog, Fibromyalgia, mission trip or Recipes. Being the scattered type of person that I am, I just kept adding one thing and another on here! I would love it if you would stay awhile and join my crazy world!
I LOVE to cook and create and help people, and I have fibromyalgia, which affects every area of my life. Follow my journey to wellness by subscribing and become a part of my growing community here. I also have Hypoglycemia, which affects my cooking and Recipes that I love to share
And I Love my Savior Jesus Christ. The most recent addition is my Cozy Corner. God has taken me through some pretty rough waters in my  life, and I hope to be able to encourage and help people through my writing. Do ask questions, share your thoughts and ideas! I would love to get to know YOU!
Christine's Homemade Creations is now just a PART of this website! And I have chosen to dial BACK on my
business for the present, but I am compiling lists of people and their orders
Check out the link above for all the natural, healthy, homemade products and information I have to offer
————–
I've been featured at these blogs for my great posts!! Check them out:
New Nostalgia


Little House Living
Simply Rebecca
Your Thriving Family
Click this link for my complete list: My fav Link ups
Check out some of the Blogs I Link up with through out the week!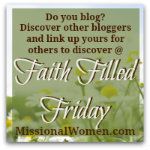 ~